Manufacture of semi-heavy and light Metal Sheet Working according to the requirements and designs of our customers in materials such as steel, stainless steel and aluminium.
Manufacture of capital assets for the various industrial sectors: Chemical, Naval, Energy, Mining, Civil Works, Food, etc.
We have certified procedures and welders in TIG, MIG, MAG and MMA welding under the strictest quality controls.
A VERY WIDE RANGE OF SERVICES IN STEEL, STAINLESS STEEL AND ALUMINIUM.
Metal Sheet Working in general.
Elements for filtering and aspiration.
Storage elements.
Mecano welding.
Frames.
Prefabricated piping.
Formwork for tunnels.
Formwork for bridges.
Purlins, hoists and false floors.

We carry out pulse and double-pulse MIG welding processes.

We carry out pulse and double-pulse TIG welding processes.

We carry out manual arc welding with coated electrodes.
We have very evolved productive means to carry out Metal Sheet Working works, which allow us to meet the precision, quality and production speed requirements.
Our structure is able to quickly adapt to very diverse activities in terms of difficulties and dimensions. The team is qualified to manufacture tailor-made parts and heavy, semi-heavy and lightweight sets, always adapting itself to customers' needs.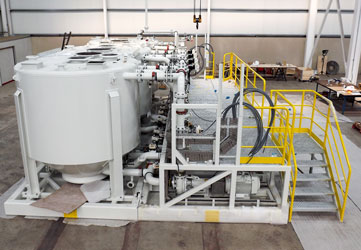 We are specialised in welding works which provide high performance quality and durability to the processed products.
All the welding procedures and the staff that perform them are approved through certifications issued by independent and authorised verification companies.
Welding processes are carried out by highly qualified personnel seeking to respond to multiple applications.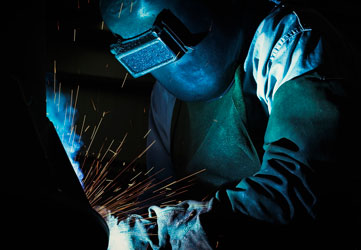 At Prometal we manufacture metal structures for buildings of all kinds (commercial, industrial and sport facilities, etc.) and we certify them according to the EN1090 standard up to execution class EXC4.
QUARTERLY CONSUMPTION OF

CAPITAL ASSETS IN SPAIN
PRO CAPITAL ASSETS PROYECTOS